---
Sunday School, 9:45am - 10:30am; NO Sanday School this morning.
Sunday Morning Service, 10:45am




January 20 - NO SUNDAY SCHOOL THIS MORNING!
10:45am - Morning Service

Thursday, Jan 24, 9:30am - Ladies Bible Study

Friday, Jan 25, 7pm - Youth Meeting Monday, Jan 28 - Church Annual Meeting; 6:00pm Supper
6:45pm Registration
7:00pm Meeting Starting
Sunday, February 3 – Ron Nickel speaking

Sunday, February 10 – Cohle Bergen speakingFriday, February 15, 5:00 - 7:00pm - Soup Supper;

If you want to participate in the noodle making we have a couple dates set: January 22, 5:30pm & before Koinonia on February 5 at 5:30pm both at the church. We welcome all.
COPYRIGHT © 2018 CARROT RIVER MENNONITE CHURCH. ALL RIGHTS RESERVED
Powered by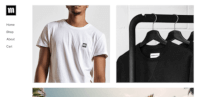 Create your own unique website with customizable templates.